Choosing a Web Host for Your Site: Setting up a site and social media accounts are your first steps to secure online presence
Setting up shop online, business, or website is something that you should not take for granted.  There are free sites that allow you to put up your own website without shelling out money.  But, these sites are often limited in what they can offer you.  If you want your website to be highly customizable and packed with practical features, you should find a good web host for that valuable online real estate that you need to establish yourself as a worthwhile online business and thereby keep your presence online.
What is Web Hosting Service?
Simply put, it's a service were website data/content is kept, where the photos you upload are stored, where everything you make on your site is saved. Web hosts are companies that lease space on their servers (lots of computers) so that clients' websites can be accessible via the worldwide web. The computers are up 24/7 so your website is always online.
There are several factors that you should keep in mind when you are looking for a web host to serve as your home online.  The bottomline is that your chosen hosting service company should provide you with:  a place where your customers can easily access your website, enough space in which to store your information, and more than enough bandwidth to make it easy for your visitors to browse through the pages of your website.
Things to Consider When Choosing a Web Host for Your Site
There are plenty of hosting services out there and many of them can promise you the moon and the stars.  But these promises are nothing if they cannot deliver.  You need hosting services that have established themselves as reputable and reliable hosts for various websites.  Check out review sites to find out which hosting services are considered to be top value.  Of course, you also have to be willing to pay the price for "prime real estate."  Or, wait for special promos offered by these hosting services from time to time.
Space and Speed
Your space and speed requirements will largely depend on how much info you want in your website and how complicated it is to navigate through your website.  If you are an online retailer, you might have the need for payment processors and customer feedback mechanisms among others.  Your projected number of visitors will also affect your space and speed requirements.  You have to make sure that your web host can handle the amount of web traffic you expect at any point in time.
Security and Protection
The biggest hassle of all is being infected with viruses and malware or being hacked by someone who doesn't have anything better to do.  You want your web host to give your website a strong shield against these security risks.  Your customers would also feel more comfortable dealing with you if they know that your website is safe and secure. Choosing a web host for your site could give either a blissful outcome or a disastrous one.
Choosing a Web Host for Your Site, Recommendations
Here are some of the Webhosting services I've personally tried and my experiences with them.
Justhost. I have been with Jushost for  10 years (give and take) now and I could say that there are wonderful days as there were bad. I believe it goes with other webhosts too, one should appropriately set preferences ahead of time to avoid fees and inconvenience. Justhost is good for new users as they offer sign-up discounts – pay as low as $3.95 (click red button on the side to learn about the offer) per month.
I have had a number of issues with Justhost regarding bandwidth use since I own a number of domains and subdomains. It was frustrating that they decided to change their support system thereby they were a bit less helpful as years passed by.
Godaddy. Godaddy's Cpanel layout is very different from the usual hosting layout and navigation. It was a bit of a struggle going about the account at first, but one will get the hang of it after some time. Godaddy used to offer a lot of discounts to its users but they changed that and only give offers if you opt to pay for a membership fee for such discounts (big LOL).
Godaddy doesn't have a Live Support Chat unlike Justhost, they have phone numbers though per region and I've called them often there. Sometimes, I message them via Facebook when I have issues regarding my website/s.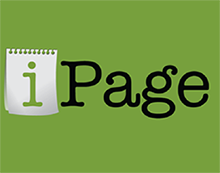 Ipage. Ipage boasts of easy to navigate Cpanel and it works well for me. I took a reseller account with Ipage and it was nice upto the point that I had to cancel it. Again, it is very important to set one's preferences regarding renewals, automatic payments and cancellations. I've lost a significant amount of money because of always settings things late.
Ipage's chat support is by far the best among the web hostings I availed of. They will help you to the best of their abilities and that speaks much about customer service. Ipage offers 1 year free domain registration upon signup, click here if you want to avail of this offer.
Namecheap. As the name suggests, Namecheap has cheap hosting options especially for beginners. They have a 50% off discount for the 1st year of new purchases. Deals also include a free domain on the first year. And Whosiguard, too.
Even regular hosting prices come off cheaper than any other in the market. For 4,27 a month, you can have a hosting service with unmetered disk space and bandwidth for unlimited websites.
You can register Your Domain Hassle-Free with Namecheap starting at $3.98/year
here.
Wealthy Affiliate. Wealthy affiliate is the most expensive among the web hosts I avail of. It's 40$ a month, but new sign ups cost only 19$ for the first month. However, if one really looks into it, WA is not really expensive. Included in their package  is Domain Privacy registration, SSL certification, anti-virus system and also awesome technical support. WA support is also very efficient, if your site is down and you message them, it will be up and running in less than a minute. 😀 Yes, that fast.
These are also important when Choosing a Web Host for Your Site.
The only downside is not being able to access a lot of features that the other hosts allow users to: Cpanel, theme editor, among other important things. I still haven't tried asking support about this, will update this post once I did.
Also, WA offers step by step tutorials on how to setup websites/blogs. The step by step process, videos, and tasks made me relive the experiences and excitement I felt when I was new to blogging. It always gave me satisfaction then to see a domain being indexed by google after putting in the hard work. Click here if you want to know more about Wealthy Affiliate's services.
Choosing a Web Host for Your Site may seem easy, but there are actually a lot to choose from, it can be confusing. Whichever host you choose, enjoy blogging and the benefits it would bring.
| | |
| --- | --- |
| Pin This! (Your Piece of the Online Real Estate: Choosing a Web Host for Your Site) | Pin This! (Carefully Choosing a Web Host for Your Site: Your Piece of the Online Real Estate) |