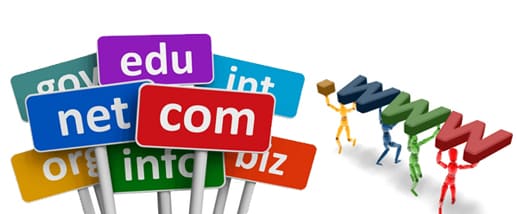 So you've started to build your business' online presence by creating a website. But then, you get stuck on choosing a domain name for your web page. You then make a list of possible web addresses, but which would work best for you and your business?
Read on for some tips on how to choose a domain name for your website:
1. Use relevant keywords for your domain name
The web address or uniform resource locator (URL) of your site should describe the product or service that you offer. For example, if you're in the business of making customized jeans, you can go for customizedjeans.com as your web address. You can also use similar keywords; there are keyword research tools found on the Internet that can offer suggestions on words or phrases you can use for your URL.
2. Target the area where your business is located
By doing this, people will immediately know where you are. Including the city or state in the URL does the trick. Using the earlier example, if your customized jeans business is located in New Mexico, you can have newmexicocustomizedjeans.com as your address. You can even get more specific with the area to target your market better.
3. Your URL should be easy to type
Avoid using slangs, complex words, or words that have variations in spelling. Special characters like the ampersand (&) and hyphen (–) are not advisable to use in a web address. Same with numbers. These are prone to mistyping and misspelling. Besides, it takes less effort to key in newmexicocustomizedjeans.com than newmexico1-customized-jeans.com. And it's easier to remember, too.
4. Choose the appropriate domain extensions
Those are the "dot-something" at the end of the URL. The most widely used is the .com because it's highly recognizable on the Internet. But you can also opt for other extensions for your web address, some may cost more than the others. The more popular ones aside from .com are:
.net – meaning "network" and is commonly used by businesses directly involved in the infrastructure of the Internet;
.info – which signifies that the website is a "resource" site;
.org – meaning "organization", mainly used by non-profit/ non-commercial companies; and
.biz – for "business", commonly used by online stores or e-commerce sites.
5. Research on the domain name you like
It might already be used by another website. Make sure that the domain name you choose is not copyrighted by another to avoid legal tussles.
6. Once you're set on a domain name, purchase it ASAP
 Someone else may be thinking of using the exact URL you have in mind, so it's best to buy the domain name you want immediately. Also purchase the same name with different extensions or misspelled versions of your URL so that even if users would mistype your web address, they will still be redirected to your page.
If you're still having difficulties in finding the ideal URL for your website, domain registrars can help you choose a domain name. Once you've collated all the suggestions, pick one that you feel will work best for your business.