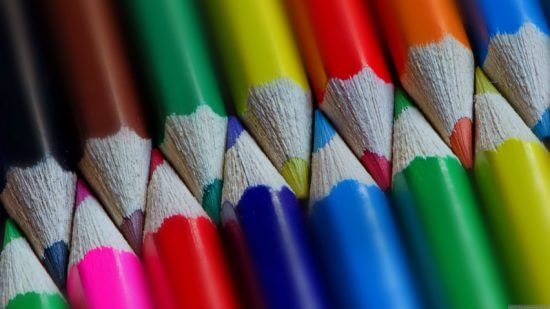 Picking the right niche in blogging is as difficult as deciding what course to take in college. The entire future of your website depends on it, which is why you want to make it right. Surely, there are infinite variables at hand, but you want to explore the bestselling ideas for niche selection to make sure you are heading off to a successful online business.
The truth is people are always in search for something better. Online marketers and bloggers capitalize on this need regardless of how stiff the competition is. The difference lies on giving the consumers better products and services than your nearest competitor. So how can you offer the better option?
Empathize with the market. Speak, act and think like a consumer/reader. Be among the market and feel the pulse. You become at a vantage point where you are able to incorporate your own experiences and that of others in the same market. Know what people say by reading their comments and participating in forums to communicate directly with the market. In that way, you find yourself in the hub of discussion allowing you to figure out what needs to be improved. The only thing that sets you apart from the rest is that you are out there to make things differently better.
Specialize. Most often people are confronted with difficulties in dealing with niches they have in mind. There is always the tendency to start with something big only to be met with solid obstacles. It is easy to consider home improvements, but it is fully loaded with competition; or, it can be about weight loss, but penetrating a niche where most bloggers are concentrated on can be difficult. There is nothing wrong to aim high, but when dealing with niche selection the results are sure to come faster, not by thinking big or small, but by being specialized.
To specialize means nicheing down an interesting market by digging deeper until you discover a goldmine. It is the point where you find there is such a need for that particular sub-section in which you can become the "go-to resource" or "go-to person" for the specific topic. Your site or name turns out to be the link whenever users refer to the topic. The following are the results when you specialize:
• You use your very own concept and approach that gives you authority to own the content. Having more knowledge about the topic provides you with opportunity to be featured as guest blog or post on other well-known sites with established market.
• There is no difficulty in locating you in Google. With the specific information you provide, people can easily access your site without using general keywords.
• It is easier to establish a following. Your site can attract people with the same specialized interests you promote. Later on, a stronger connection is created as it gets noticed by consumers from the niche of the sub-niche of the main niche.
• By being the expert of a specialized topic, you become credible to sell the product to the target market that hangs out on your site. Knowing the market well enables you to make an easy sell either as the owner or as an affiliate.
Specializing does not exactly mean owning the entire market. It means owning a specific part, though not spectacularly big, but can provide enough profit for a decent living. To set you on the right track, there are two crucial things needed to be done:
• Pick a topic. You need something to get your hands to work on something. Actually, pick a topic, fill it up with content, and have it launched online. Unless you have a topic to be busy with, you cannot acquire the experience and benefit from the lessons to be generated in it.
• Make an impression. Regardless of the approach you apply, make sure to stamp an impression on the consumers. Think of strategies to dominate and capture the tiny market. Once you have made your mark, Google will eventually find the rightful place for your site in the search engines.
Start building your online presence by considering the essential ideas for niche selection. Keep in mind that there are no shortcuts but rather it is in finding the best advantage to attract a specific market that can sustain your niche profitably for a long period.
image by Lauren Macdonald – http://www.flickr.com/photos/42386632@N00/